The Experience of Being an Au Pair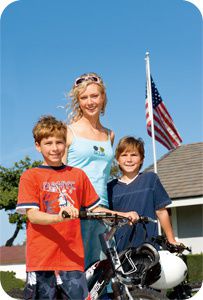 As this blog is mainly read by students, I thought it could be a good idea to write an article about a quite different way to learn English and to go in a foreign country to get to know a different culture than the traditional Erasmus program.
Even if being an Au pair is not considered as the most common way to go abroad nor the most awarded one, the Au pair program has a lot of advantages that few people actually know.

Benefits of the Au Pair experience

Friends - Depending on the country, and the city you want to go, you may meet different people from different cultures ( usually Au pair mates who seek people to go out ) and sometimes natives if you work in a quite small city ( Do not even try London if you want to go in the Uk and be friend with British people, it will be difficult to find a British guy among the tones of French people in the city, and you would certainly have more chance to find the British in Amsterdam or Barcelona than in their own country)
Family - As an Au Pair, you live with a Host Family and if everything goes well, you can be considered as being an integral part of the family or at least a friend, get to know 'the foreign country you chose' lifestyle.
Education - The family is supposed to give you enough free time so that you can study the language or the culture of the country you are working in, though you have not a lot of chance to study more than 15 per week, except if you have a very light schedule. If you are planning to go to the US, you can receive an educational allowance up to $500 for your studies as studying in the US is very expensive.
Travel - That is the point that has no drawback ( except if you spend all your money in food and clothes but in that case, it is your responsibility ) Depending on how long you stay, each Au Pair usually receives two weeks of paid vacation, plus, you are usually free on weekends so you have plenty of time to travel throughout the country and discover other customs.

Language - Perfect your English skills with full immersion into the English language, and English classes, well, that is what the Aupair agencies promote, but don't be fooled, it is not because you are in a foreign country that you will miraculously become bilingual. The thing is that it really depends on your level in English when you are arriving, and the level of English that you want in the end, the place you live ( Don't try London except if you want to be surrounded by French people and speak French ), who you meet and your relationship with your host family who are potentially the people who you are supposed to talk with the most.
In fact, it is very facultative.

Money - As you are working, you receive a salary. Depending on the city,the country, and the amount of work you will have to do, an au pair salary is usually facultative, but just to give you an idea, in the US, the minimum that your host family can pay you ( and very often the maximum) is $195,95 per week, so that gives you plenty of money if you want to enjoy the American lifestyle, go to the cinema and so on, but not that much if you want to study or travel every week end.
The travel fees to come to the US are also paid by your host family via the agency so that it is easier for everybody.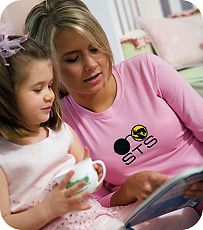 A wonderful experience - Being an aupair can be a very good experience if you choose the right family, and you are willing to discover different customs from different cultures. ( Cf : Friends from different countries)
Furthemore, you learn to be more mature very quickly as you have responsabilities : taking care of children, supervising play-dates, lunches, organizing your schedule and so on are things that you were not used to do when you were in France, and after working sometimes 45 hours per week ( maximum), you just realize that being a student in France was such an easy life, and that it will be so much easier when you will have to come back to organize yourself.
Well, that is the good side of the program, but being an aupair can also be a nightmare, ( Or just not as good as it is described above) and I am sure that you already have heard a bad experience related to the Au Pair program at least once in your life.
To avoid it, you need to be very careful when you are choosing your family and not just pick up the first family who accepts to hire you. You have to think that you are going to live with this family, to share the same house, the same lifestyle for sometimes more than a year and that is the reason why you are in your right to ask for photos, Skype/phone interviews, what does ' being an au pair' mean for the family and so on.
But the aupair family is not always the one to blame, before applying, you have to be sure that you CAN take care of children and that you LIKE it. Being an aupair is not only a good opportunity to live in a foreign country without having to pay for a flat or your food. You also have to be aware that you are WORKING and that you cannot go out until 4am and skip the next day of work just because you cannot wake up. You may also have to say goodbye to your privacy for a while as you will be living with your host family 24h/day. ( which can be quite disturbing sometimes)
Well, if this does not scare you, and you are ready to handle with it, then just take the opportunity while you are still young to try the Au Pair program, it may be the time of your life.

Justine.O